4 January 2015
Humans love statistics and the aroma of nostalgia more than any thing else in the world; the world of numbers enthralls us. So it's the beginning of another 12 months of something new or taking forward old times and days.
Indian administrators who show pride in its India's native population and the diaspora may have got the strategy wrong. India's ever exploding population is not only an asset but as much as a liability if we have to become a super power in a fixed time duration. We have to realize that those who migrated to other countries did it because of economic and political reasons though culturally they are battling between their adopted countries and country of birth.
Why is there brain drain? Let us look at some factors:
1.
State Universities' inability to construct more colleges and more and more students opting for higher education means the only way left is admission by elimination. Keep increasing the cut off, it puts pressure on students in their final year of high school and less than 99.99% is a blasphemy
2.
Research work is at its minimal, though respective Governments push for grants, the bureaucracy is a huge boulder. The definition of research is absolutely unclear
We tend to judge our success and others success by numbers. The biggest victims of the number game are students and sports persons by and large. So if there are two students, one gets an acceptable 70% and the other a overwhelming 99%, everyone will mob the latter, praise him or her for his efforts, showering him or her with gifts, thus corrupting him or her in some way, while the one who gets the acceptable 70 % will more or less be ignored
Nostalgia has become essential part of human existence, remembering the old while at the same struggling to embrace the new. In a school or college, the students are just another bunch that will come and go and very few tend to leave an impact and even there, there are bridges. Science sections are given the priority, enveloped into some sort of highly intelligent beings while those from commerce sections/streams are thought to be
bullish and spoilt brats while the remaining few i.e. arts or humanities are more or so neglected.
For most Schools, their profit and popularity is directly proportional to the number of science students and their success rates.
Now with these tuition centers emerging, schoolteachers have lost the advantage of not only formally educating the students but also helping them impart certain life skills, a wholesome development, but in the current scenario that is the last thing on the minds of the parents, they don't care if their ward has no social or minimal social skills but he or she should be able to get into top Universities with more than just good grades and after 4 years of college, into top companies, this is the reason we Indians go cock-a-hoop when a
Satya Nadella, who more or less has severed his connection with India, becomes CEO of Microsoft.
One such example of geeks but with no social life is the fictional character of Sheldon Cooper and his friends (Raj, Howard and Leonard) for whom their life revolves around a lab and deducting experiments with strict laws until the entry of Penny who has no or little connection to Science but is successful in changing the gang into something more than just lab geeks.
Why do we do anything for anyone or for ourselves? It's the reward and award factor that plays a significant role in shaping human instincts.
Unless there is incentive no one would like to work; for students it is getting into top Universities and for that the essential element is marks and grades, for lawyers, doctors, more the number of clients and patients more successful you will be, for sports persons, getting followers on social media, appreciation from rivals and team mates, for politicians it is the number of votes they can garner on their oratory skills be it the truth or just the opposite, for actors, theatre personalities it is the audience and the applause once again. One will agree or argue that to reach that level it requires hard work, use of their hard and soft skills, seeing the hard times, getting used to the great expectations but luck can too be a factor.
There are few professions that need the support of the common masses more than any; these include Journalists (writers, editors etc.) and teachers. Personally these are the two professions that shape and mold not only the persons working in the above-mentioned professions but others as well. These two are disseminators of information- to educate as well as entertain.
Aditya is a student of Literature and Journalism
Contact: Aditya@thedoosra.net
Powered by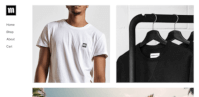 Create your own unique website with customizable templates.